ABOUT
SHANNON LOPATA KASTOR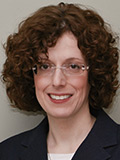 Shannon Lopata Kastor joined DTC Advisors, LLC in January of 2015. She concentrates her practice in the areas of estate planning and probate and trust administration, including business succession planning.
Shannon previously served as in-house counsel for a large brokerage company, where she provided complex legal advice to multiple departments with the Operations and Compliance Divisions of the broker-dealer retail firm. Shannon also was a member of the firm's litigation team within the Legal Department, and served as a subject-matter expert on trusts, estates, and beneficiary disputes. Shannon served as an expert witness arbitration matters, and helped negotiate settlements for estates related cases. Shannon also helped develop firm-wide policies regarding estates and trust matters, and train associates regarding estates related procedures across the country.
Shannon previously practiced in the Wealth Planning and Estate Administration groups of other local law firms, where she prepared estate planning documents, estate and gift tax returns, and memoranda regarding tax issues and explanatory materials for clients. She has had experience in drafting buy-sell agreements, documents for the formation and operation of small business entities, and materials necessary to facilitate advanced gifting strategies. Shannon also has drafted agreements regarding matters ancillary to estate planning such as pre-nuptial and post-nuptial agreements.
Shannon clerked for the Honorable Ann K. Covington at the Supreme Court of Missouri. Shannon assisted her judge in conducting legal research, performing legal analysis, and drafting opinions and memoranda for the Court. She also assisted in drafting dissents, concurrences, and rulings on petitions for rehearing.
Shannon is licensed to practice law in Missouri and Illinois.
Shannon earned her Juris Doctorate from Washington University School of Law in 1999. She earned the Dean's Scholarship Award while at Washington University, and also served as an Editor for the Washington University Law Quarterly. Shannon earned her Bachelor of Arts in Political Science and American Studies, with a minor in Religion from Miami University in 1996, and graduated Magna Cum Laude.